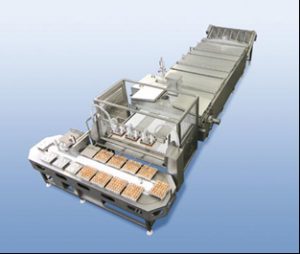 HARD-BOILED & PEELED EGGS
The automatic production line for hard-boiled and peeled eggs provides a high quality finished product, very high productivity and complete reliability.
The production lines consist of three main elements: a cooker, a cooler and a peeler to which peripheral elements can be added to improve overall productivity and to increase user-friendliness. All these elements are characterised by their autonomous and modular concept allowing the user to build up the installation gradually as the needs develop.
The capacities of the machines vary from 8.000 up to 32.000 peeled & hard-boiled eggs per hour.
Download the Hard-boiled & Peeled Eggs leaflet for further details.
The eggs can also be coloured. For more info, download the Egg Cooking & Colouring leaflet.